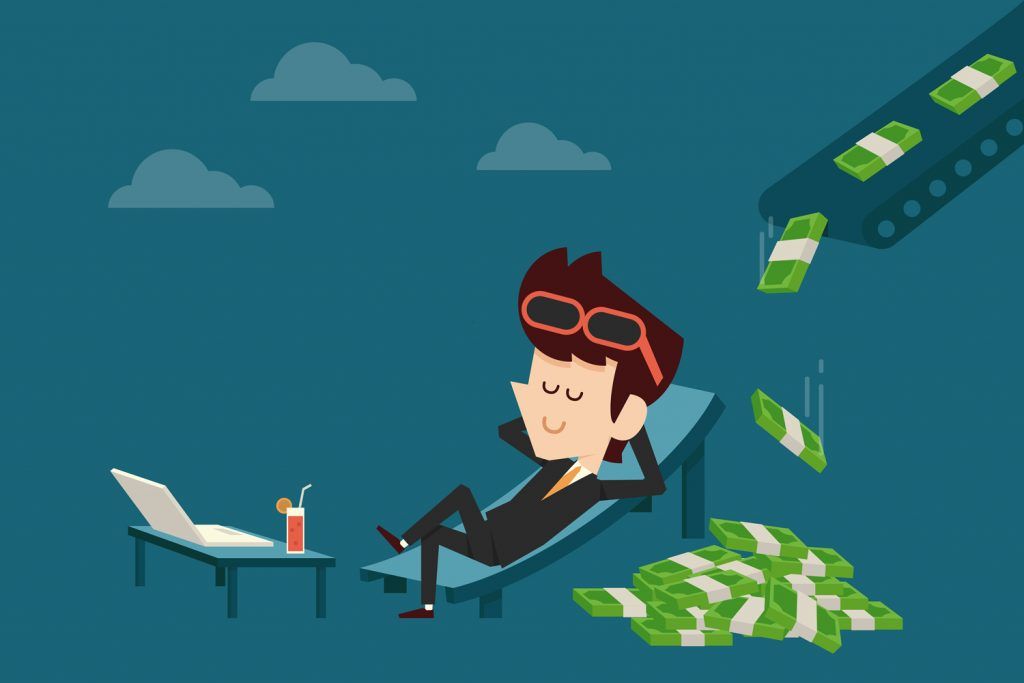 Think about the way your business runs. You attract prospective clients, convert them to customers, collect the money, cultivate repeat business and encourage customers to refer other prospective clients. While each of these steps entails specific challenges, one of your main goals as an entrepreneur should be to automate as many of these steps as possible. This way, you can generate income while you sleep.
Here are a few key ways to implement systems that perpetuate your business without your involvement:
1. Make yourself into a product.
Once you've found success, you should look for opportunities to promote yourself as a brand. Position yourself as the authority in your niche and develop products like videos or books that share your secrets to success.
2. Do fewer things.
It's impossible to automate aspects of your business if you insist on doing everything yourself. You need to train your staff to handle certain aspects of your business.
The best way to do this is to simplify your output. Look at McDonald's. They do basically five things: burgers, fries, chicken, salad, and soda. They package these things differently and sell them in different combinations, but the simplicity is what allows them to reproduce the menu in locations all over the world. Identify your strengths, streamline your offerings, and focus on the items you can train your staff to replicate.
3. Create continuity.
Billing for each service or product you supply is volatile, because both your revenue and your client's expenses vary wildly. Instead, consider selling a subscription at a flat rate – with maximum quality and minimal hassle, it's the ultimate win-win for both you and your clients.
4. Sell your system cheap and make money on the refills.
We're talking primarily about businesses that produce tangible goods here. Think Keurig coffee makers and HP printers. In these cases, once consumers own your brand of device, you're guaranteed their continued business.
5. Become the middleman.
Find a way to broker business and let other folks do the work for you. Becoming an Amazon affiliate is a great example. You link to their site, they sell, and you make money.
6. Become a teacher.
Look at your business and find ways to teach other entrepreneurs how to acquire the skills necessary for opening their own business modeled on yours. It's another way to position yourself as an authority, enhancing the credibility of your brand, and it can be a great way to cash in on the educational aspects of your expertise.
7. Become an investor.
Money makes money, but it's important that you're careful about how you invest as an entrepreneur. Look at your clients and assess their needs. Find a company (in addition to yours) that addresses those needs and invest there. This way, you forge a bond between your company and another, but you cement your position as the business that caters to your clients' desires.
MIKE MICHALOWICZ (pronounced mi-KAL-o-wits) started his first business at the age of 24, moving his young family to the only safe place he could afford – a retirement building. With no experience, no contacts and no savings, he systematically bootstrapped a multimillion-dollar business. Then he did it again. And again. Now he is doing it for other entrepreneurs. Mike is the CEO of Provendus Group. He is also a former small-business columnist for The Wall Street Journal; MSNBC's business makeover expert; a keynote speaker on entrepreneurship; and the author of the cult classic book The Toilet Paper Entrepreneur. His newest book, The Pumpkin Plan, has already been called "the next E-Myth!" For more information, visit www.mikemichalowicz.com.